First | back | next | Last


---
WINIWARTER Peter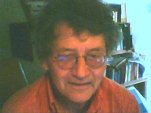 biography (

Marquise

: Who's Who in the World

)



MBA

1974

INSEAD (#1 non US business school of the world)


PhD.

1970

University Vienna, Austrian Academy of Sciences , nuclear physics, spin distributions,

systems specialist



b. St.Valentin Austria oct 4 1945


s. Friedrich and Ida (Jungbluth) Winiwarter
married to elsa genese, sculpteur *
*see citation and picture on research scope page, heading short before the big bang

Consultant, OECD NEA nuclear data bank,
Paris, Frane 1970-71

Senior scientist, Joint Institute for Nuclear Research.
Dubna, USSR 1971-72

Consultant, International Atomic Energy Agency.


Vienna, Austria 1972-73



Senior consultant, Arthur D. Little

"think tank"


Operational Research (OR) models for multinational companies, OPEC ...
Cambridge. Mass., USA 1974-82



Visiting Professor,

Université Pierre et Marie Curie (Paris VI),
LPTHE Laboratory for Theoretical and High Energy Physics
Collaboration with Prof. Bertrand Roehner


Paris

, France 1986-87



Technical

IT

advisor, HAVAS ,
chief editor "

HI-micro

", technology watch
First implementation of a full text search engine (Verity) on a private worldwide
IP-Network before the term "intranet" existed.


Paris

, France 1989-94



IP Group, Peaktime,

Design and implementation (with Yve Cresson) of "Viewtime" ,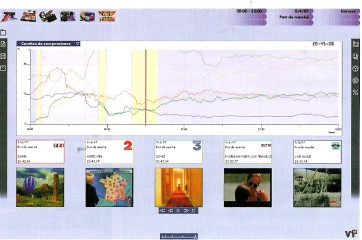 the world's most powerful "brainwashing" system for TV advertising.
definition of viewtime from BusinessDictionary.com: Time in seconds for which an advertisement is visible.

Design and implementation of the world's first TVnews

video search engine

"Searchtime".
Paris. France 1995-2004



American Field Service scholarship AFS,




California, USA, 1963-64




Austrian Min. Education research fellow,




Saclay, France 1970-71




United Nations research fellow,




Dubna, Russia (USSR) 1971-72





Member International Society

for Systems Sciences (ISSS, former SGSR),




French division (President, 1986-88)


International Neural Network Society. N Y. Acad. Sciences.


Novel "Nietschewo"

edition Lector

dada: raising Percheron horses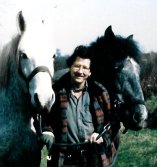 Office: bordalier institute, F 41270 Boursay, France
director since 25 years
www.bordalierinstitute.com

mailto:winiwarter@bordalierinstitute.com